Baccarat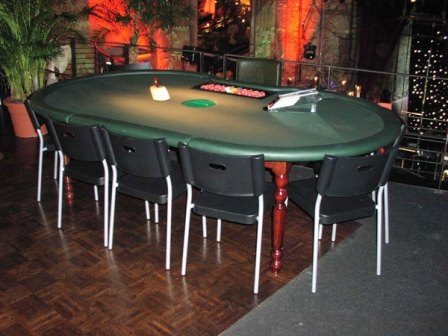 Mobile Casino Baccarat Table
This card game originates from France and already impacted the aristocracy and high society of the 18th century. The participants do not play against the bank but against each other during BACCARAT. Up to eight players can take part in one round.
We provide a "complete" casino module – chairs, lighting, chips, playing cards etc. are included.
The baccarat table is supervised by a professional croupier throughout the entire game. Of course, questions are answered politely. A smooth procedure is ensured.
Technical and organizational facts
Price with service: Price on demand
Required space: 3,5 x 5m (Table measure: 1,60 x 2,60m)
Power supply: 230 V / 16 A
Supervision: 1 Croupier
Running time: 6 hours per day
Recommended minimum age: 18 years
Module branding 1: Chips and bags can be printed in single colours