Team Bike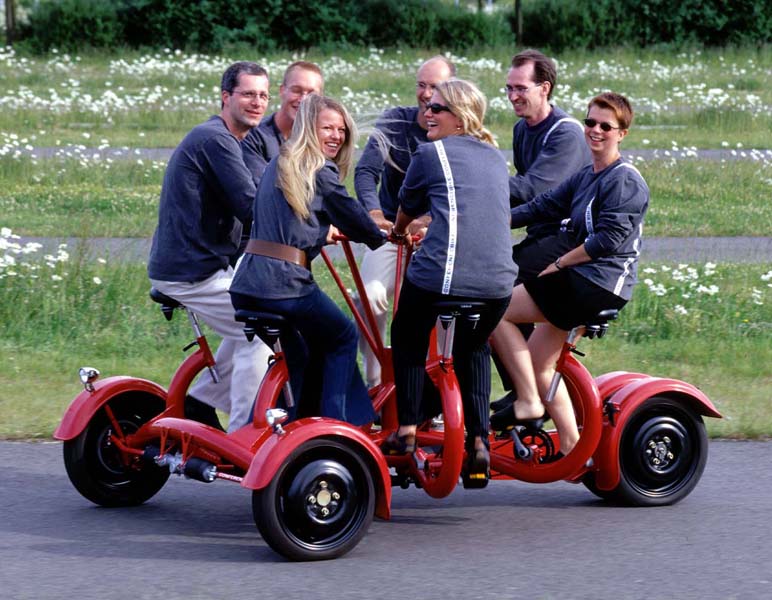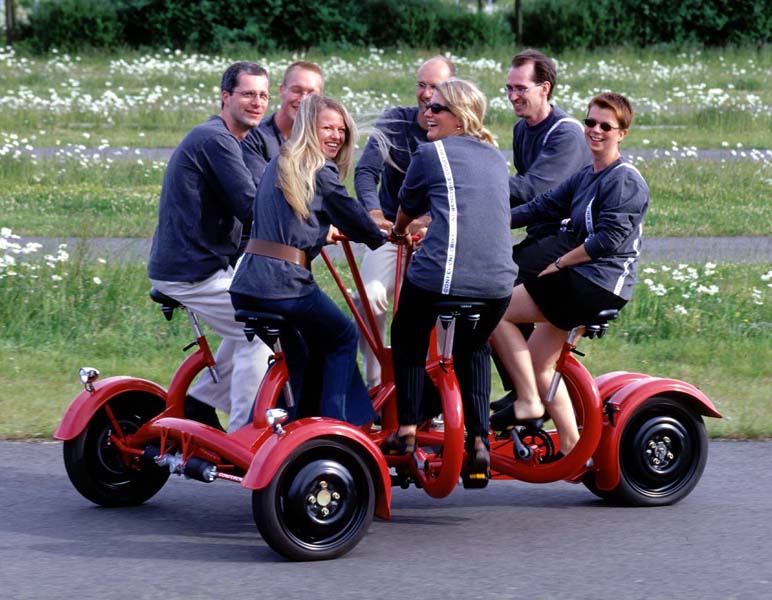 Rent the team bike
A bike for conferences and a little talk among colleagues, with sports in the fresh air and a 360 degree view. Team biking is a special highlight on every event. Seven persons sit on the muscle powered bike, in a circle formation and with a 360 degree panoramic view. The pilot steers and brakes. While pedaling together even totally unknown people will start a conversation.
Bring your employees closer together by promoting team spirit. Depending on the possibilities on site, long distances or a course can be managed.
TEAM BIKE is great fun for the whole team. One person instructs the bikers and supervises the bike.
Technical and organizational facts
Price with service from: € 745,00 zzgl. MwSt. / € 886,55 inkl. 19% MwSt.
Required space: Mobile, bike measures 1,8 x 2,5m
Supervision: 1 person
Running time: 6 hours per day
Time for setup/dismantling: Depending on the scope
Additional information: One strong person is required for setup and dismantling, optionally you can book a second Xtreme employee