Gridi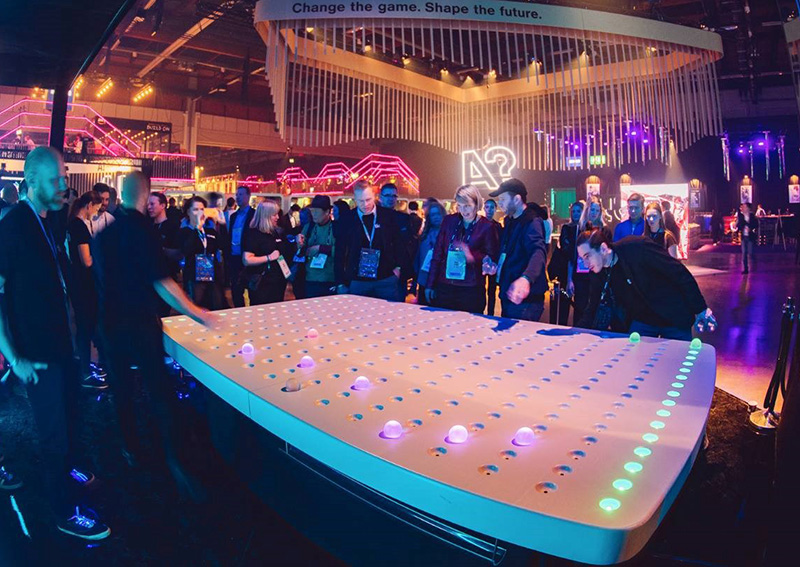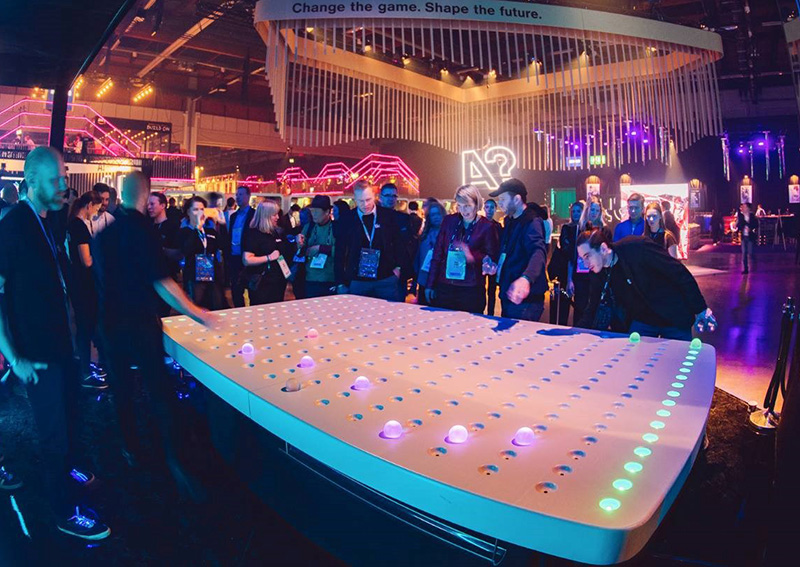 See Music – Make Music
GRIDI ® is the world's largest midi sequencer, revolutionary in its kind to make interacting with music possible for adults and kids at the same time.
The device was developed by Israeli music producer Yuvi Gerstein and presented in 2015.
While using GRIDI no one is excluded. Through its intuitive use, the device invites to play, have fun and experience a special music experiment in a unique way.
Up to eight prospective music composers place the transparent ball in the notches on the table and thus create a musical pattern.
Not only can you create your own sounds, you can also play popular songs and melodies.
GRIDI attracted a lot of attention on the net with its video interpretation of Billie Jean (Michael Jackson).
This video currently has over 45 million views.
A small loudspeaker system is included in the price. The event is also possible with (wireless) headphones. Please feel free to contact us.
Technical and organizational facts
Price with service from: € 2.795,00 zzgl. MwSt. / € 3.326,05 inkl. 19% MwSt.
Required space: 4 x 3m (table measure 2,8 x 1,65m)
Power supply: 2x 230V / 16A
Supervision: 2 persons
Running time: 6 hours per day
Time for setup/dismantling: approx. 1 hour
Additional information: Only indoor or roofed usage