Money Wheel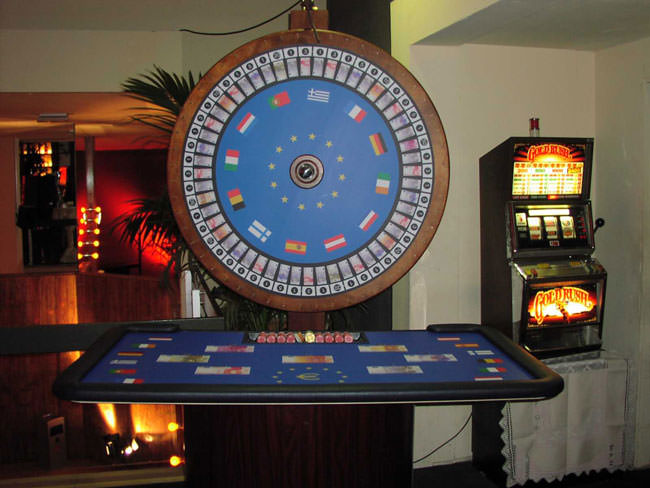 Rent the 'Money Wheel' casino tabel
The Money Wheel is a wheel with a diameter of 1.5 meters that is separated into 52 trays with seven different bank notes (either Euro or Dollar). On the table the corresponding fields are displayed.
We provide a "complete" casino module – chairs, lighting, chips, playing cards etc. are included.
The Money Wheel is supervised by a professional croupier throughout the entire game. Of course, questions are answered politely. A smooth procedure is ensured.
Technical and organizational facts
Price with service from: € 1.190,00 zzgl. MwSt. / € 1.416,10 inkl. 19% MwSt.
Required space: 4 x 3,5m (Table measure: 2,3 x 2,1m)
Power supply: 230V / 16A
Supervision: 1 croupier
Running time: 6 hours per day
Time for setup/dismantling: approx. 1 hour
Recommended minimum age: 18 years
Additional information: Only indoor or roofed usage. Only possible by ground-level delivery or a suitable goods elevator. One strong person is required for setup and dismantling, optionally you can book a second Xtreme employee.
Module branding 1: Chips and bags can be printed in single colours