Harley Davidson Small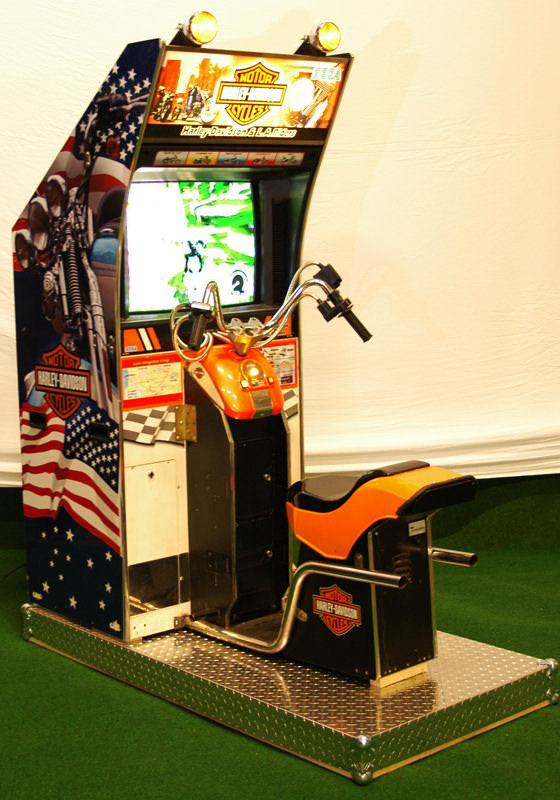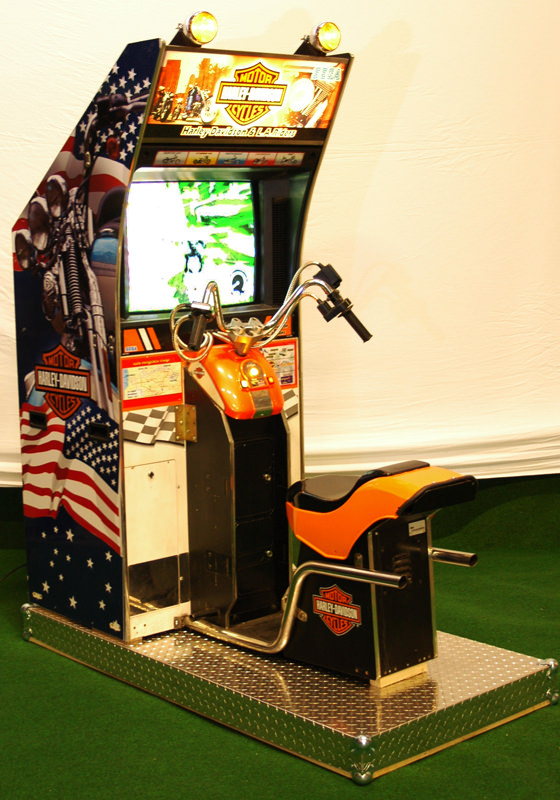 Rent the Harley Arcade machine
A motorbike simulator with chopper handlebar and exclusive Harley Davidson design. The participant is sitting in front of the monitor and thus has a superb view on the happenings in the virtual mega city.
This simulation allows you to cruise through Los Angeles on the most famous machine of the world. But first of all you have to decide on one of the five machines. You can also decide on the circuit, however, please consider the time limit. Enjoy yourself while taking a ride through LA on the Harley Davidson. This arcade classic was built at the end of the 90's and the graphic can therefore be classified as retro. But that's exactly what brings the unique amusement arcade charm, of course the appearance of the device is regularly renewed, look forward to the unique Harley flair at your event.
In the full service version, the module is supervised by a trained Xtreme employee. The Harley simulator is also available as double within a network or as 50 inch large screen simulation.
Technical and organizational facts
Price without service from: € 300,00 zzgl. MwSt. / € 357,00 inkl. 19% MwSt.
Price with service from: € 495,00 zzgl. MwSt. / € 589,05 inkl. 19% MwSt.
Required space: 1 x 2m
Power supply: 230V / 16A
Supervision: 1 person
Running time: 6 hours per day
Time for setup/dismantling: approx. 0,5 hours
Additional information: Only indoor or roofed usage. Only possible by ground-level delivery or a suitable goods elevator. One strong person is required for setup and dismantling, optionally you can book a second Xtreme employee
Optionally: Highscore on large screen, oil barrel bar tables