Inflatable Goal Wall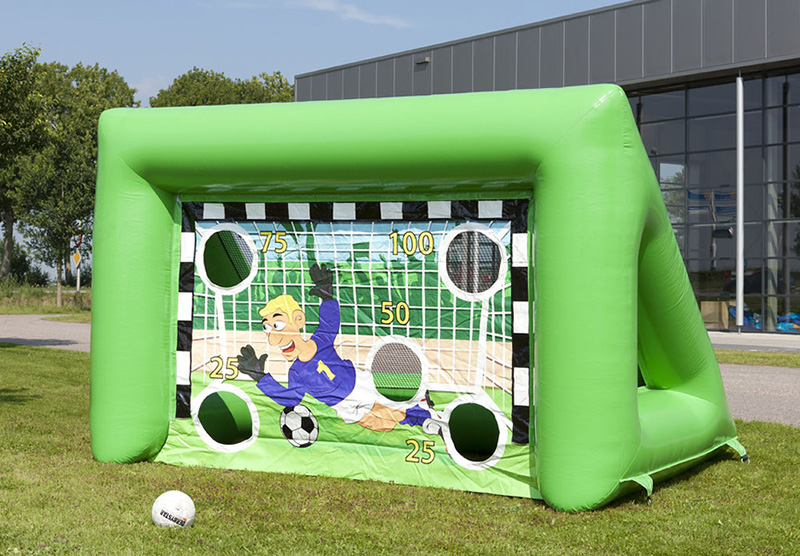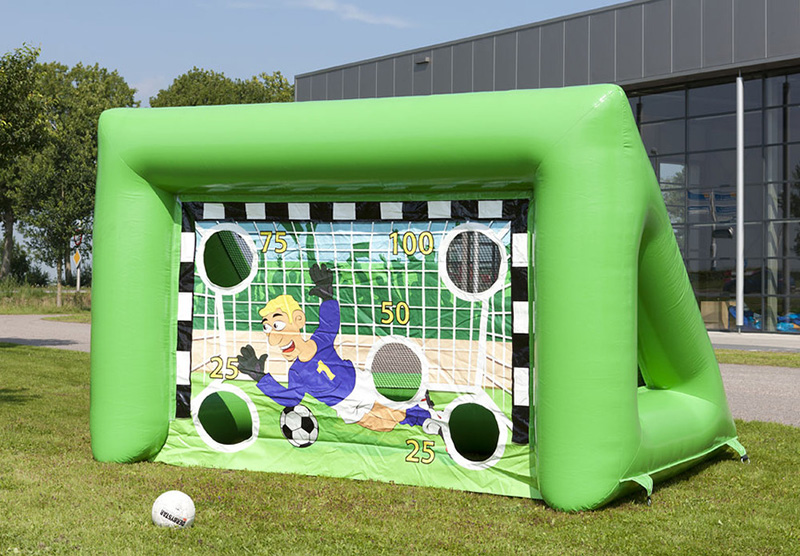 Rent inflatable goal wall
A goal wall is a must-have for every soccer event
The classic goal wall shoot out has been one of the most popular competitions for years and is an integral part of the "Aktuelles Sportstudio". Soccer fans will be enthusiastic about this event and will want to try "three below, three above". The full service version is supervised by a trained Xtreme employee. Book our soccer event with Xtreme employees in referee outfits.
Besides this inflatable goal wall we offer further inflatable models and of course our classic wooden goal wall of the "Aktuelles Sportstudio". You want more? Xtreme offers more than 40 event modules in the area of SOCCER SPORTS… simply unbeatable!
Technical and organizational facts
Price without service from: € 100,00 zzgl. MwSt. / € 119,00 inkl. 19% MwSt.
Price with service from: € 295,00 zzgl. MwSt. / € 351,05 inkl. 19% MwSt.
Required space: 3,5 x 2,5m + shooting area, height 2,5m
Power supply: 230V / 16A
Supervision: 1 person
Running time: 6 hours per day
Time for setup/dismantling: approx. 0,5 hours
Additional information: Attention, soccer is played here! No liability for any flooring/grass damage or ricochets.