Kubb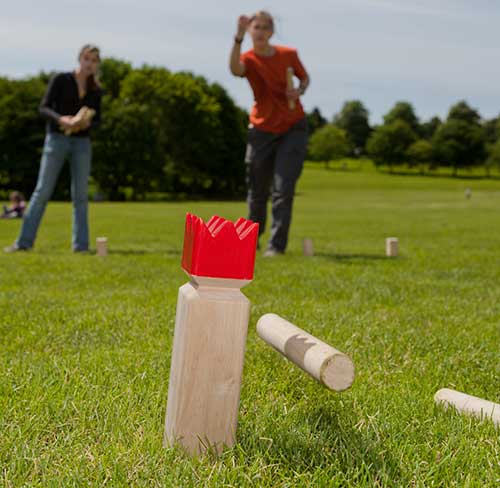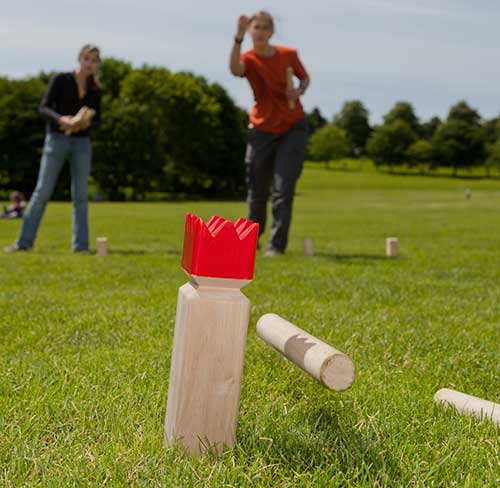 Rent Viking's chess
"Hägar's Viking chess" is a contest between two teams. One after the other, the players try to knock down the opponents' kubbs (= wooden blocks) with their round bars. Once the six kubbs are "defeated", the king in the center of the playing field has to be hit. A team consists of one to six persons.
Xtreme's team games can be put together individually for your teambuilding. Depending on the scope of your event and the selected modules, the number of Xtreme employees and, ultimately, the personnel costs may vary. The question is whether all modules are used at the same time or subsequently. Furthermore, even bigger event modules are competitive and can be integrated into your "game without limits". We would love to assist you on these topics.
Technical and organizational facts
Price without service from: € 40,00 zzgl. MwSt. / € 47,60 inkl. 19% MwSt.
Price with service from: € 235,00 zzgl. MwSt. / € 279,65 inkl. 19% MwSt.
Required space: approx. 6 x 10m
Supervision: 1 person
Running time: 6 hours per day
Time for setup/dismantling: approx. 0,5 hours
Additional information: A grass surface is of advantage. Two teams play against each other. There are one to six persons per team.