Arrow Catching Game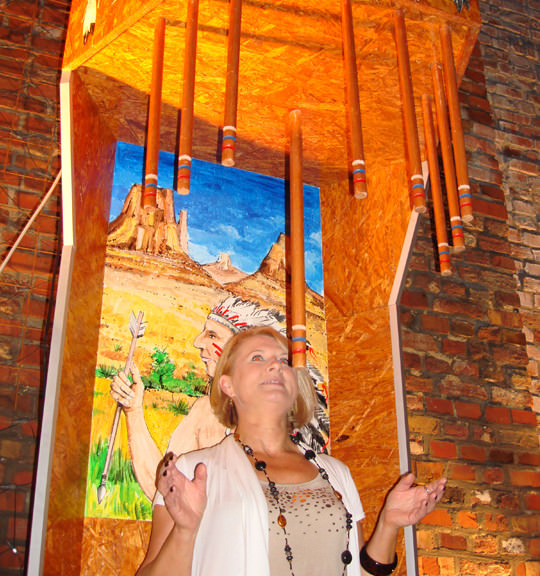 Make a rental inquiry now
Add to memo
Rent the 'catch the stick' game
Wild West fun for all ages. A good respon­si­veness is requi­red for this ver­ti­cal arrow catching game. The arrows fall down sub­se­quent­ly, howe­ver, in dif­fe­rent order and dif­fe­rent time peri­ods. The par­ti­ci­pants have to react as fast as they can in order to catch the arrows. Who is the fas­test Indi­an on your event and cat­ches most arrows?
In the full ser­vice ver­si­on, the arrow catching game is super­vi­sed by a trai­ned Xtre­me employee. We would love to iden­ti­fy the best arrow cat­chers of the day. Tip: Book our Wes­tern events with our Xtre­me employees in cow­boy look.
Xtre­me offers fur­t­her activi­ties that are a must-have for any Wes­tern event. Put toge­ther your per­so­nal Wild West show.
Preis ohne Service ab: € 250,00 zzgl. MwSt. / € 297,50 inkl. MwSt.
Preis mit Service ab: € 445,00 zzgl. MwSt. / € 529,55 inkl. MwSt.
Required space : 1,5 x 1,5m, height 2,5m
Power supply : 230V / 16A
Supervision : 1 person
Running time : 6 hours per day
Time for setup/dismantling : approx. 0,5 hours
Additional information : Only indoor or roofed usage. One strong person is required for setup and dismantling, optionally you can book a further Xtreme employee
Optionally : Decoration package, moderator & moderation system for the Wild West contest
Module branding 1: sign at the wall, width: 0,62m x height: 1m
Module branding 2 : head signs, 1x middle width: 0,62m x height: 0,23m + 2x sides each width: 0,59m x height: 0,23m
Make a rental inquiry now