Air Tube Formula 1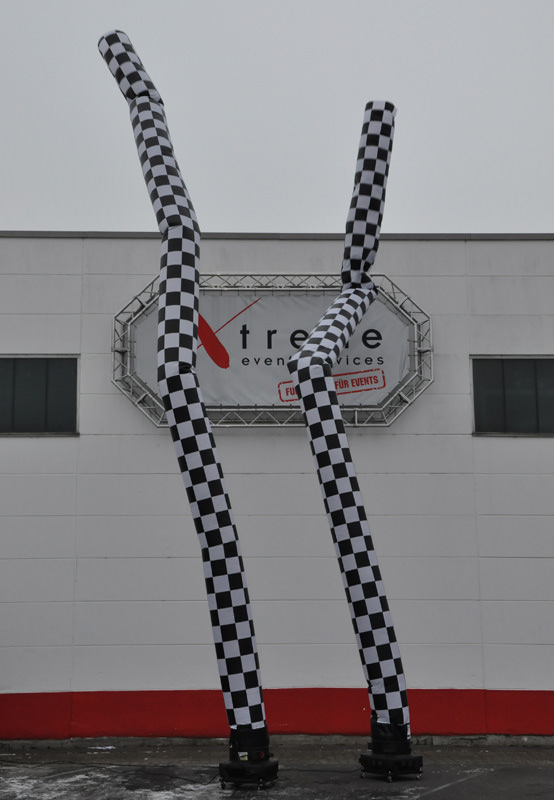 Impressively dancing air tubes
The air tubes, which are ten meters high, send out a strong signal that something important is going on here.
These remarkable decorative objects with a black and white racing design are visible from a great distance and are ideally suited for outdoor events. A must-have for any event with motorsports character. The F1 AIR TUBES make your visitors know where they are going.
We also have fitting decorative elements such as AIR CONES with race design (interior lighting) or a FORMULA 1 DECORATION PACKAGE available.
Technical and organizational facts
Price without service from: € 100,00 zzgl. MwSt. / € 116,00 inkl. 16% MwSt. / € 119,00 inkl. 19% MwSt.
Required space: 1 x 1m, height 10m
Power supply: 230V / 16A
Running time: 6 hours per day
Time for setup/dismantling: 5 minutes
Additional information: Both the permanent fan and the dancing air tube produce a certain level of noise and shall thus be set up outdoors. Unfortunately, no set up is possible in case of heavy rain, strong wind or storm
Optionally: This module can also be shipped via a forwarding agent
Module branding 1: Air tubes can be produced in colour and labelled individually according to your preferences