Xtreme Team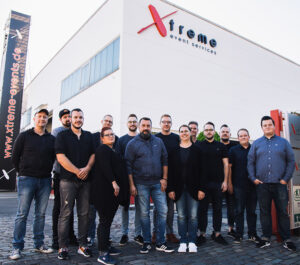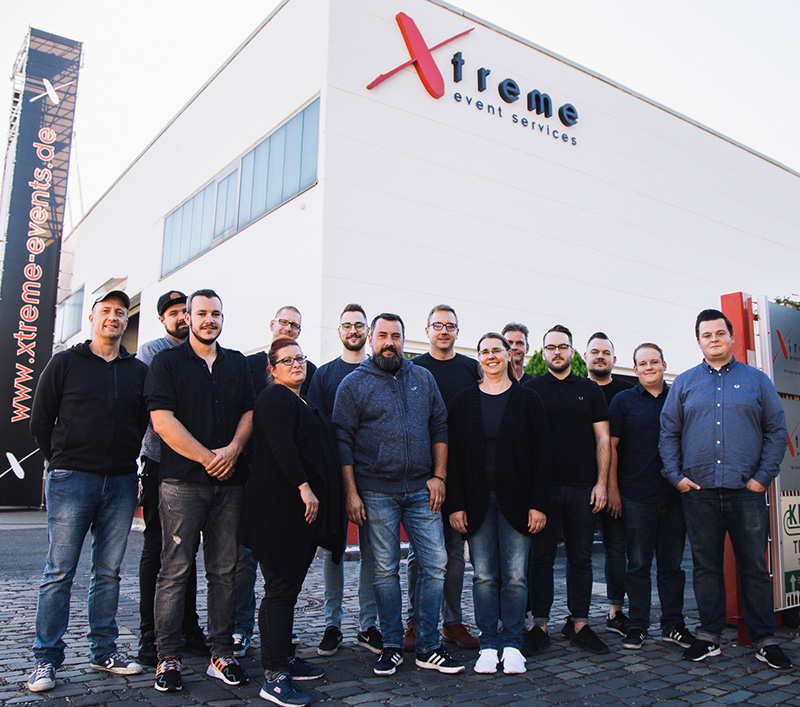 The Xtreme crew 2019. From left to right: Jimmy Jensch, Artur Del, Lukas Blaschke, Maria Berndt, Joern Lenzen, Tom Riedel, Ivo Riedel, Rochus Schoenen, Simone Riedel, Jens Doering, Nils Segschneider, Glenn Gillmann, Jens Thoennessen, Marius Spuerkmann. Absently: Torsten Schlösser.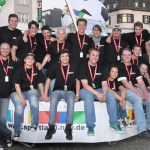 The Xtreme event crew gives your event a special fine-tuning so that this day will not be forgotten.
With more than 20 years of event experience we support you during the planning, organization and realization of successful events of any kind. Since launch our main activity has been the renting and production of event modules as well as the responsible supervision by our motivated and enthusiastic team.
Marketing events keep rising in importance because traditional "mass" marketing overstocks the consumer with a flood of information, where product and service provider can no longer be differentiated. In order to draw the consumers' attention to a product or to boost product loyalty, new approaches are needed. The interactive event appearance is an eye-catcher in these event-oriented times and provide you with an excellent opportunity of presenting your company, your products or your services, thus creating everlasting memories.
In order to reach this goal, we do not only stick to existing trends in the whole world, but also create own event possibilities and thus set new standards. We provide many attractions within different categories for young and old alike so that your event becomes unforgettable. Currently we offer approx. 300 fun modules. Animation and supervision of these is conducted by our trained employees. Our versatile offer enables us to find the right design and programme for your event. Our qualified and selected employees consider your wishes and expectations, consult and supervise you from the first call to the actual implementation.
On top of the service portfolio presented on this website, we possess an extensive pool of ideas. We would love to develop a comprehensive, tailored offer for your event – with attractive package conditions. We are looking forward to your call.
Your Xtreme Team