Xtreme Team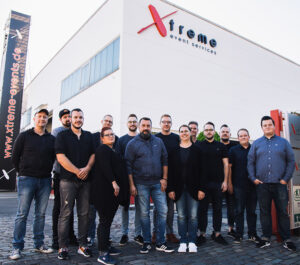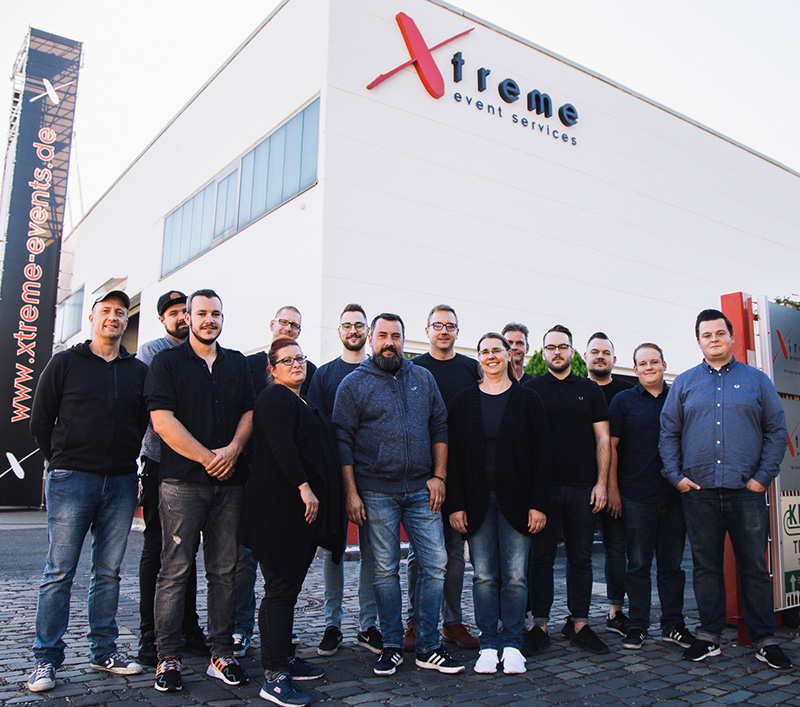 The Xtre­me crew 2019. Con­sul­ting, plan­ning, logistics, dis­po­si­ti­on, work­shop. From left to right: Jim­my Jensch, Artur Del, Lukas Blasch­ke, Maria Berndt, Jörn Len­zen, Tom Rie­del, Ivo Rie­del, Rochus Schoe­nen, Simo­ne Rie­del, Jens Döring, Nils Seg­schnei­der, Glenn Gill­mann, Jens Thön­nes­sen, Mari­us Spürk­mann. In absence: Tors­ten Schlös­ser.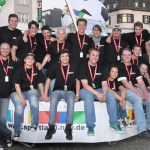 The Xtre­me Event crew:
Trans­port, assem­bly & dis­mant­ling, super­vi­si­on. Full ser­vice by trai­ned employees.
Xtreme Events
For 25 years, this name has stood for pro­fes­sio­na­lism, fun, ener­gy and varie­ty when it comes to your event, tra­de fair or TV appearan­ce. Our field of work is the deve­lop­ment, ren­tal, as well as the respon­si­ble and always ani­ma­ting super­vi­si­on of our uni­que reper­toire of exclu­si­ve fun modu­les. For the satis­fac­tion of our custo­mers, we are on the move throug­hout Euro­pe with up to 150 trai­ned employees.
With our long-term expe­ri­ence from well over 1,000 dif­fe­rent enga­ge­ments each year, we will be hap­py to sup­port you right from the idea and con­cep­ti­on pha­se of your pro­ject and, of cour­se, accom­pa­ny you right up to the final imple­men­ta­ti­on.
Our qua­li­fied custo­mer advi­sors will be plea­sed to help you to work out the most beau­ti­ful high­lights for the most diver­se occa­si­ons. Thanks to our huge and con­stant­ly gro­wing port­fo­lio of cur­r­ent­ly 400 attrac­tions, which are of cour­se regu­lar­ly inspec­ted and main­tai­ned accord­ing to the latest regu­la­ti­ons, we are gua­ran­teed to find the right sup­porting pro­gram­me for every occa­si­on.
Your Xtre­me Team