Jobs
The Xtreme team is looking for you!
Teamer / event supervisor
Xtreme has been an event service provider with focus on fun events (climbing walls, fun modules, simulators …) for more than 20 years.
Our nationwide jobs on festivals, at TV shows, renowned industrial & corporate customers or trade fairs are supported by many freelancers.
Since our event personnel is the company's flagship, we put a high emphasis on the level of satisfaction of our employees.
Cooperative team members as well as a fair and quick payment are a matter of course for us.
As a future employee, you meet the following requirements in the ideal case:
You are reliable and responsible
You are open-minded, communicative and possess good German language skills
You are at least 18 years old
It is no problem for you to work when others are having a party
A driving license is advantageous, of course (experience with vans, vans with trailers and trucks up to 7,49 t), but no precondition.
At the end of April we offer a training where you get to know our modules and receive a small theoretical introduction to the basic topics.
If you are interested, please send us the filled in personnel sheet along with 2 current pictures to the below email address.
See you soon!
personal information sheet for download
Contact is Glenn Gillmann:
gg@xtreme-events.de / +49.(0)2161.677030
Your Xtreme team.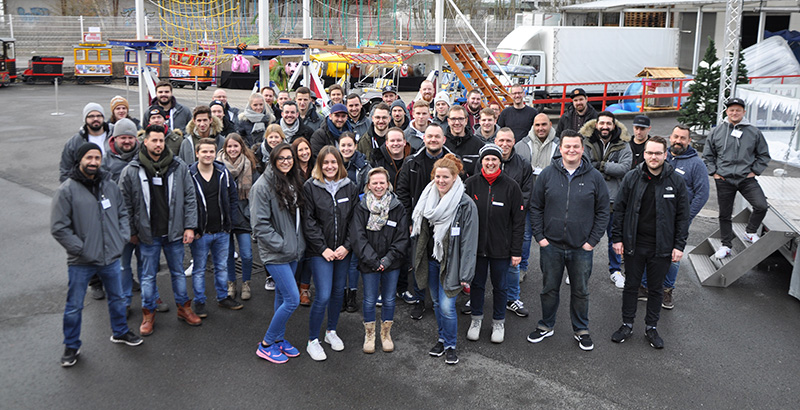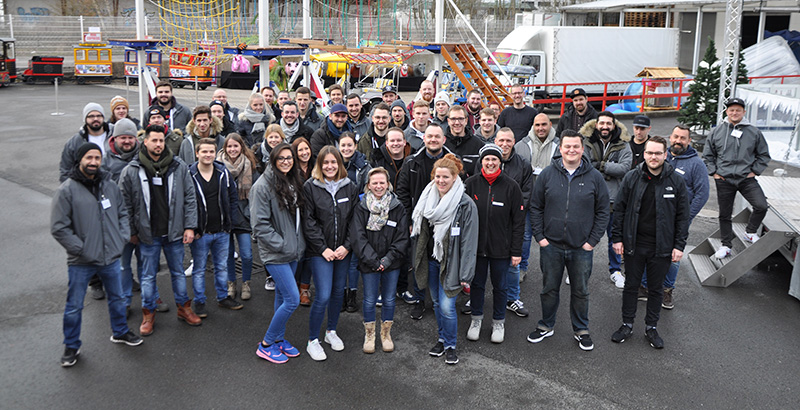 Team Xtreme