XXL Connect Four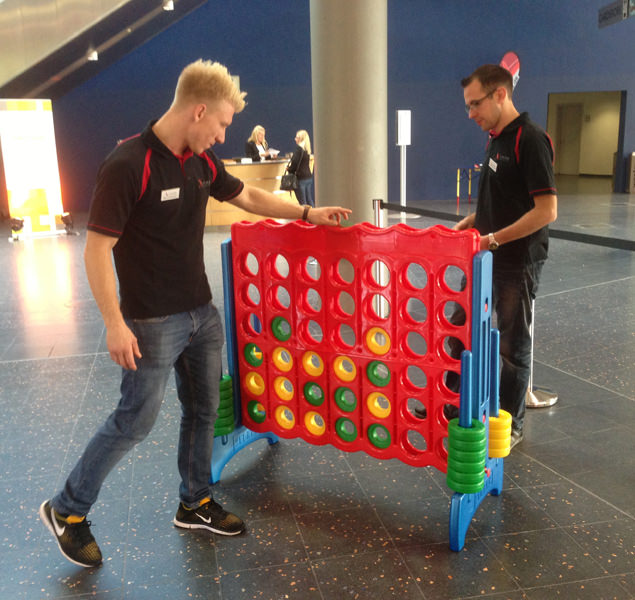 Rent XXL Connect Four
A further XXL game classic.
Connect four is a strategy game for all ages. Even the spectators follow the game with excitement.
XXL CONNECT FOUR is a thrilling and funny game for all ages. This game is supplied along with decorative fences.
You can book our XXL games either under your own supervision or – in the full service version – with a supervisor.
Technical and organizational facts
Price without service: Price on demand
Price with service: Price on demand
Required space: 2 x 2m
Supervision: 1 person
Running time: 6 hours per day
Additional information: This module can also be shipped by a forwarding agent