Highscore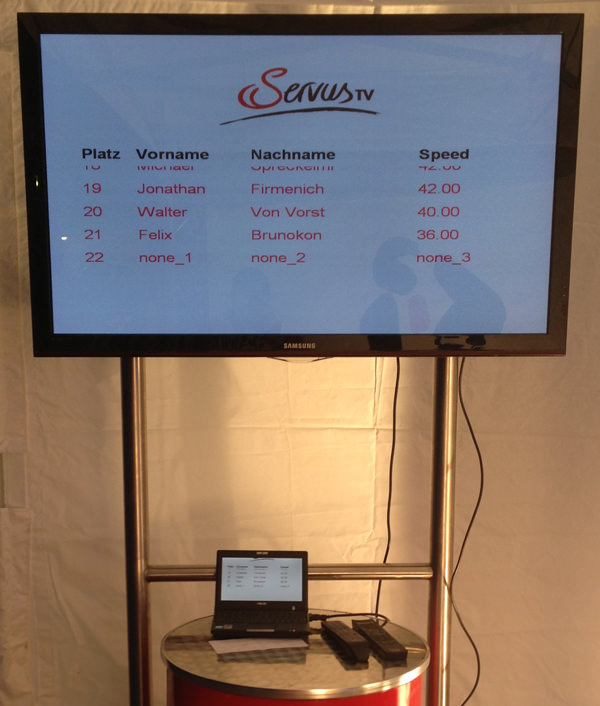 Rent the Ranking Board for Eventmodules
Perfectly suited as supplement to competitions and event modules.
Via a notebook, the highscore of all participants is displayed on a 50 inch large screen. Due to this, the spectators always have an overview about the current ranks.
The HIGHSCORE is possible with time or point evaluation. Your logo can also be integrated into the software so that it can be seen permanently.
Technical and organizational facts
Price without service from: € 250,00 zzgl. MwSt. / € 297,50 inkl. 19% MwSt.
Price with service from: € 445,00 zzgl. MwSt. / € 529,55 inkl. 19% MwSt.
Required space: 1,5 x 1,5m
Power supply: 230V / 16A
Supervision: 1 person
Running time: 6 hours per day
Time for setup/dismantling: approx. 0,5 hours
Additional information: Only indoor or roofed usage. One strong person is required for setup and dismantling, optionally you can book a second Xtreme employee
Module branding 1: Logo integration into the software