Ball Pool Maxi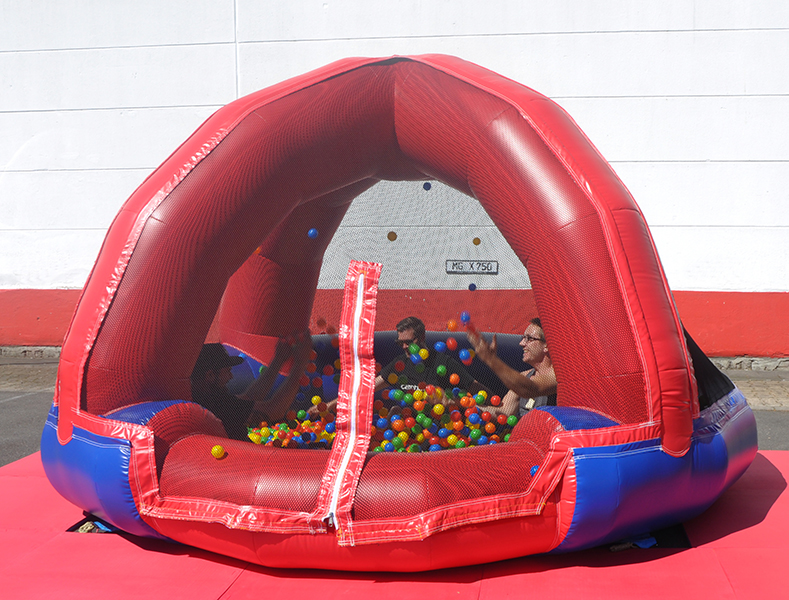 Rent our new XXL Ball Pool.
Our XXL Ball Pool has four feet in diameter and holds 10,000 colorful plastic balls. A soft floor mat and a surrounding net provide additional security for the kids.
Up to 15 toddlers can play simultane in the ball pit. Of course the grownups can plunge into the pool, too.
Technical and organizational facts
Price without service from: € 250,00 zzgl. MwSt. / € 290,00 inkl. 16% MwSt. / € 297,50 inkl. 19% MwSt.
Price with service from: € 445,00 zzgl. MwSt. / € 516,20 inkl. 16% MwSt. / € 529,55 inkl. 19% MwSt.
Required space: 4.5 x 4.5m, height 3m
Power supply: 230V / 16A
Supervision: 1 person
Running time: 6 hours per day
Time for setup/dismantling: 1 hour