Mini Jumping Castle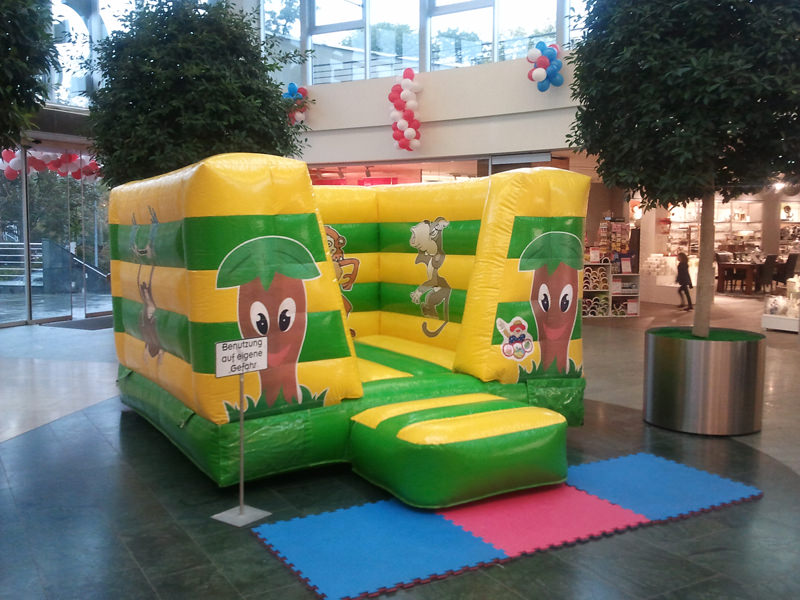 Rent a mini jumping castle for your little event visitors
The mini jumping castle with jungle look is well suited for indoor events with low ceiling heights or when space is limited. As a very traditional and popular module, the inflatable bouncy castle is a must-have for your event. Book the mini jumping castle now and your little event visitors will be overwhelmed.
A supervising person is always required for inflatable modules. You can directly book one of our responsible Xtreme employees who supervises the children. You can also provide a supervisor on your own.
Technical and organizational facts
Price without service from: € 150,00 zzgl. MwSt. / € 178,50 inkl. 19% MwSt.
Price with service from: € 345,00 zzgl. MwSt. / € 410,55 inkl. 19% MwSt.
Required space: 3,5 x 4,5m, height 2,5m
Power supply: 230V / 16A
Supervision: 1 person
Running time: 6 hours per day
Time for setup/dismantling: approx. 0,5 hours
Additional information: One strong person is required for setup and dismantling, optionally you can book a second Xtreme employee. The jumping castle has to be fixed to the ground with ground nails or be attached to existing, fixed objects (wind protection)!