Ball Canon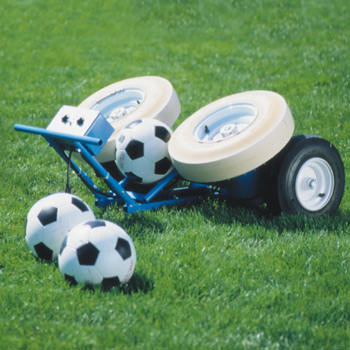 Football Canon for hire
The powerful ball canons are well suited for goalkeeper training. Also ideally suited for special promotion events, e.g. in a stadium: Shoot soccer balls with your logo imprint into the crowd – a unique giveaway!
Speed as well as direction are adjustable. A speed of 150 km/h and a distance of 80 meters are possible.
Also available as full version with a big, inflatable goal and accompanying staff – please ask for our GOAL KEEPER module.
Technical and organizational facts
Price without service from: € 200,00 zzgl. MwSt. / € 238,00 inkl. 19% MwSt.
Required space: 1,5 x 1m
Power supply: 230V / 16A
Running time: 6 hours per day
Time for setup/dismantling: approx. 10 minutes
Module branding 1: Soccer balls with your design as giveaways, either as award for the best goalkeeper or as promotion event