Soccer Tennis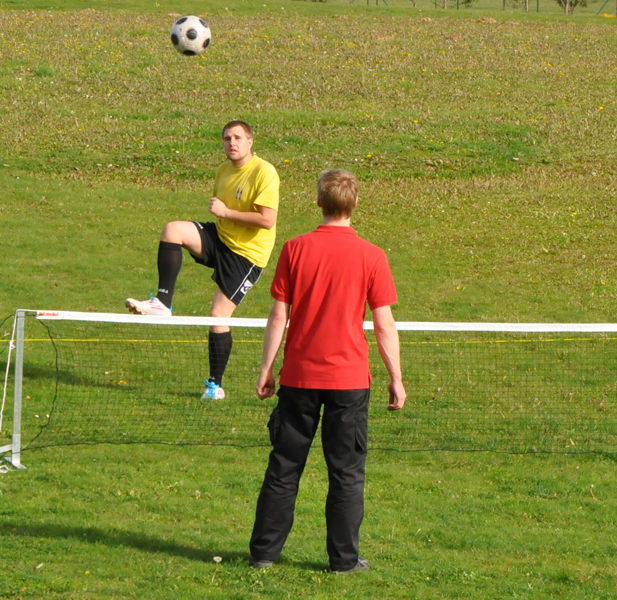 Rent the Soccer Tennis
A funny combination of two popular sports. SOCCER TENNIS is possible as single or double version.
An open space is available? In this case, nothing is easier than to use it for your event and put up a net. Available as "just for fun" mode or internal competition.
The net posts are fixed via frame and weights. The floor lines are marked with chalk and fixed to the ground (grassed area).
In the full service version, an Xtreme employee explains the rules and guides through the game. Tip: Book our soccer event with Xtreme employees in referee outfits.
Technical and organizational facts
Price without service from: € 100,00 zzgl. MwSt. / € 119,00 inkl. 19% MwSt.
Price with service from: € 295,00 zzgl. MwSt. / € 351,05 inkl. 19% MwSt.
Required space: 8 x 12m, height 4m
Supervision: 1 person
Running time: 6 hours per day
Time for setup/dismantling: approx. 0,5 hours
Additional information: Only on plain and cut grassed area possible that is free of trees, branches and bumps. Also possible on further solid, clean surfaces. No gravel! Attention, soccer is played here! No liability for any flooring/grass damage
Optionally: Moderator & moderation system