Mini Table Tennis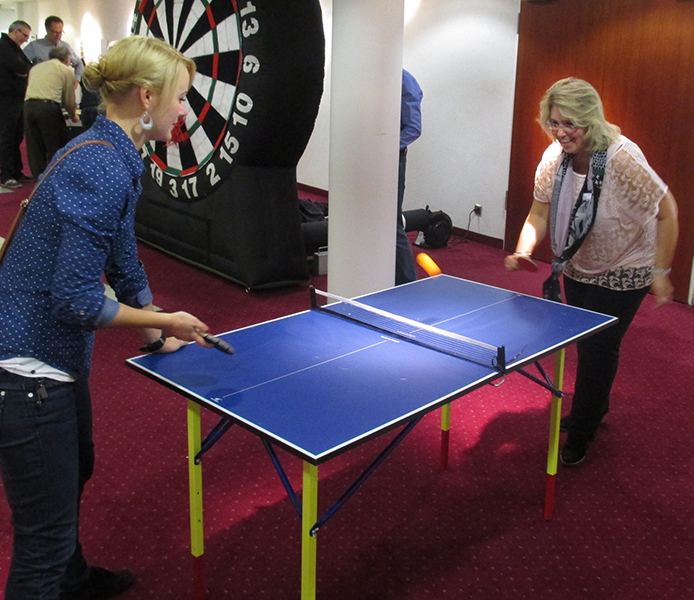 Rent mini table tennis
We offer our mini ping-pong table for small-sized fun tournaments. The game is also played with mini rackets (4 pieces included), however, the balls have the original size.
Along with dexterity and athleticism this little tool provides pure elation. People of all ages will be enthusiastic about the mini module. Mini table tennis makes everybody want to play the game and have fun.
Small modules are always highly entertaining indoor event supplements. The right combination of different games enhances the event's level of entertainment, even when space is limited.
Technical and organizational facts
Price without service: Price on demand
Required space: 1 x 1m (Table measure 0,75 x 1,25m)
Running time: 6 hours per day
Additional information: Only indoor or roofed usage.