Airplane Bouncer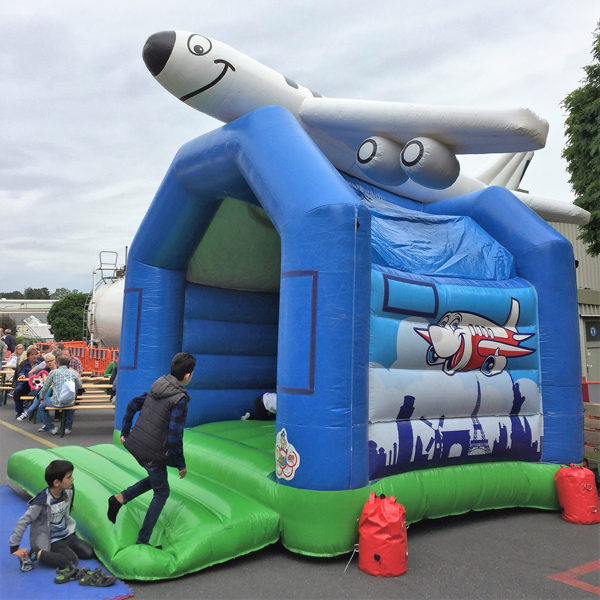 The eventplane has landed – Rent the Airplane Bouncer right now
The inflatable plane brings fun and action to your event.
Suitable for every children events especially for airport events, holiday fairs or aerospace events. Raise to the sky with the lovely Airplane Bouncer and light up children's eyes. The bouncy castle is indoor and outdoor usable and a roof cover protects the inside form rain and sun.
The little pilots in the Airplane Bouncer will be supervised by one of our responsible Xtreme employees, which is included in the full service version. You can also provide a supervisor on your own.
The Airplane Bouncer is one of many exclusive Xtreme customized productions only available at Xtreme Events.
Technical and organizational facts
Price without service: Price on demand
Price with service: Price on demand
Required space: 5 x 6m, height 5,5m
Power supply: 230 V / 16 A
Supervision: 1 person
Running time: 6 hours per day
Module branding 1: 2 banners at the front, width: 0,6m x height: 1m
Module branding 2: 3 banners at the outside walls, width: 0,8m x height: 0,4m